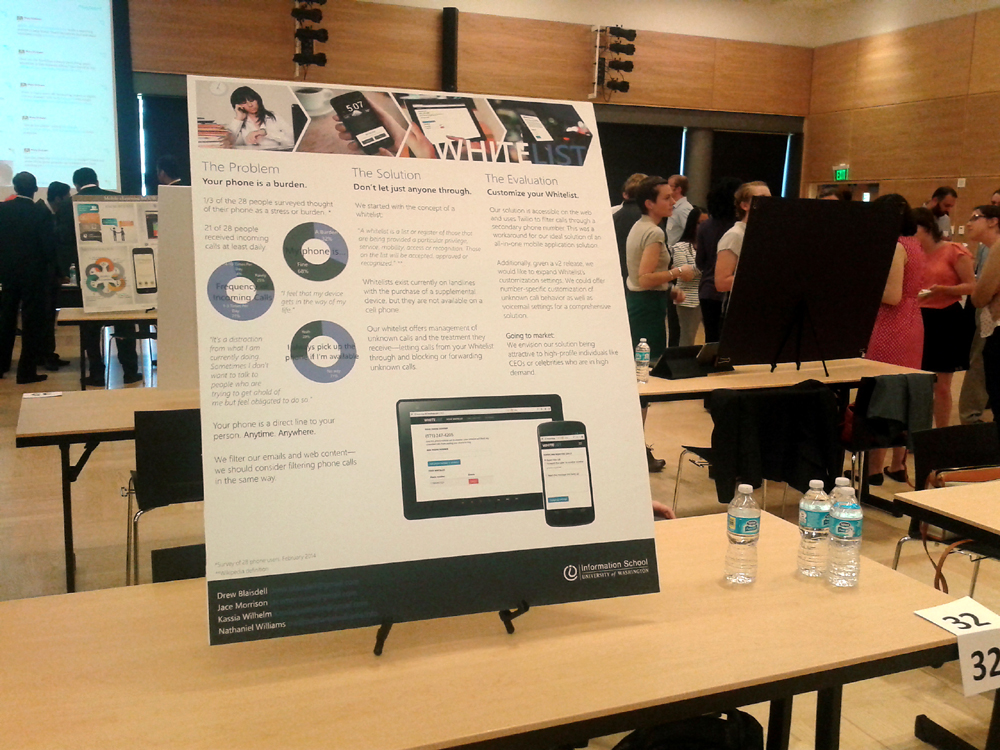 ---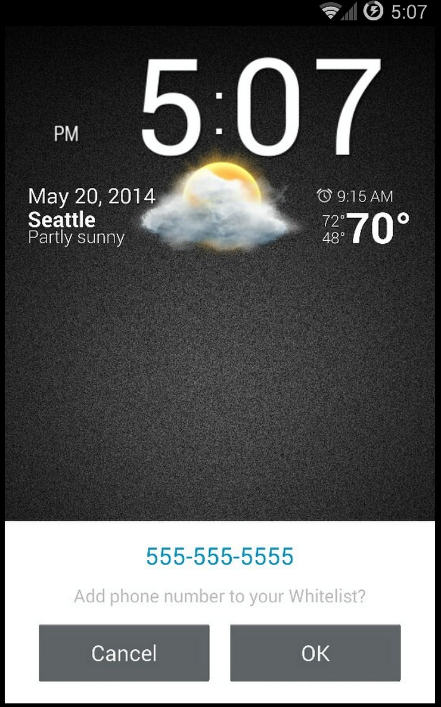 Many cell phone users want to control who can contact them, but do not want to deal with having to block specific numbers. They want to allow specific numbers instead.
Whitelist is a service which gives users a secondary phone number, with the ability to create a whitelist of phone numbers allowed to contact the user on the secondary number, and other numbers handled in another way specified by the user.
Whitelist is intended to be a better solution for these people than the more commonly found blacklist, which only blocks specified numbers and allows all others, making it an inconvenient option to use.
Whitelist includes a web application which manages the handling of calls for filtering unwanted contacts, and allows users to modify application settings.
There is also an Android application which provides access to web application features, and also includes the feature of adding recently received contacts to the whitelist.

January 2014 - June 2014
For the Informatics program at the University of Washington, my capstone group created a mobile application called Whitelist, a service which utilizes a secondary phone number to only allow phone calls and text messages from pre-approved phone numbers. The app serves an opposite to the more common blacklist.
Team Members
Drew Blaisdell
Jace Morrison
Kassia Wilhelm
Nathaniel Williams
My Contribution
My main role was to act as the project manager, with responsibilities including the scheduling of project milestones, and the reviewing and posting of milestones on the milestone website. The Milestone Website shows the processes done for creating the product, with each person contributing to the milestones.
Additional roles include the operation of the milestone website, research, facilitating user testing of the application, working with the other capstone project members on different tasks, and analyzing the desktop and mobile user interfaces for effectiveness.
Skills Applied
Branding
Project Management
Usability Testing
User Flows
User Personas
User Surveys